We not only want to work with sustainable materials, but be a sustainable company, dedicated to reducing the harmful pollution common in the textile industry.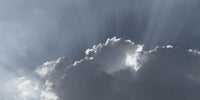 We do this by choosing environmentally-friendly materials that fulfill environmental standards, as well as implementing the most efficient solutions for our supply chain and operational activities.
Whether it's textiles for a waterproof jacket, cycling jeans or other garment, our material partners are pushing the limits to evolve and take part in our journey. Thanks to them, we proudly use bluesign® certified materials such as Everest and Paltex, denim from Candiani and zippers from YKK. 
From this year we are also putting much effort and investment into our own materials development with a close eye on our CO2 footprint. In addition, we are in the process of creating a recreational area in our factory to further enhance the working atmosphere for the 179 employees at Evolution.